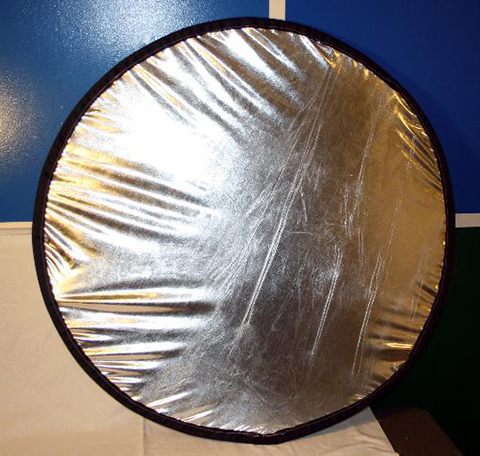 3 DIY Reflectors for Photographers & Videographers
Reflectors are a simple way to cast nice light on your on-camera talent. In this post we share 3 tutorials for creating your own DIY reflector for less.
Reflectors are an essential on-set tool, but the cost and ease of use can be off-putting. The popular collapsable reflectors are super portable but often require an assistant to hold them tight (if you're shooting video, wind or movement can bounce these reflectors creating weird shadows on your talent). So the first two DIY reflector tutorials are sturdy hard-light alternatives that can be attached to a tripod or propped up on their own. The last tutorial below is a DIY attempt at a collapsable reflector, but at a fraction of the cost of commercial models.
Filmmaker Luke Neumann was tired of reflectors that were hard to control in windy conditions, so he decided to create his own. Using particle board and reflective film Luke crafted a cheap DIY reflector from materials purchased at a home improvement store. For under $100 he was able to create 5 sturdy reflectors. Thanks to NoFilmSchool for sharing Luke's tutorial:
Rich Meade over at FStoppers uses a similar method to create what he calls a "High Fashion Specular Reflector". Using an emergency camping blanket, a poster frame and duct tape he was able to create a $15 DIY reflector for tossing hard light on his talent. Check out the DIY reflector tutorial over at FStoppers.
You're a fan of the collapsable models but don't want to pay the retail price? If you're handy (with a bit of sewing skills) you can create your own DIY reflector with inexpensive, readily available materials. Similar 40″ commercial models start at $40, while this one uses only $8 worth of supplies. Check out this InventGeek post for the DIY reflector tutorial…from the pics it's easy to mistake it for a professional model.