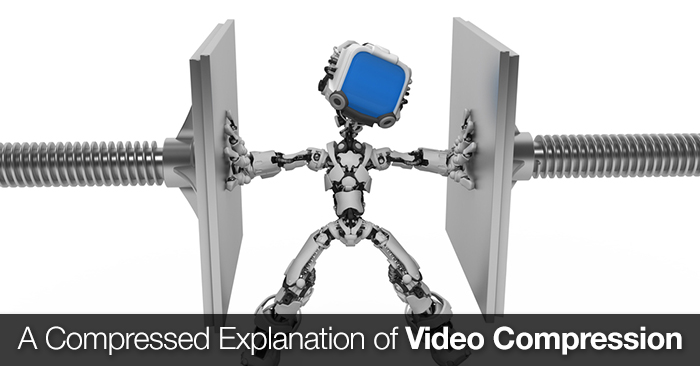 A Compressed Explanation of Video Compression
Trying to wrap your head around video compression? This tutorial explains compression in easy-to-understand language.
Video compression is admittedly confusing. We all know that uploading a video to YouTube or Vimeo is going to make the quality go down, but what does that all mean? Why exactly is shooting in RAW files better than shooting in a compressed format? All these questions are valid and they will be answered in just a second, but first, a backstory…
Do you remember when you had to create codecs by hand? Now of course I don't mean actually having to go into the code, but having to choose bit rates, quality sliders, and compression codecs. It was incredibly confusing and it wasted a lot of time. Over time compressing videos has gotten a lot easier, but can still be confusing…especially to beginners.
The following video created by Techquickie explains compression in a quick and easy-to-understand video. The video covers:
Macroblocks
Spacial vs. Temporal Compression
Redundancy
This video was first shared by Techquickie. If you want to learn more technical terms check out the rest of the videos in their 'As Fast As Possible' series.
If you want to learn more about compression or any other post-production term check out the PremiumBeat.com Blog. We have hundreds of articles and tutorials dedicated to helping you be a better film/video pro.
Have any other tips for compressing? Share in the comments below.