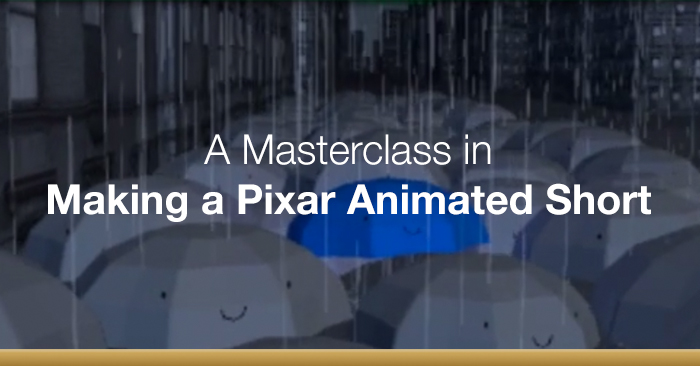 A Masterclass in Making a Pixar Animated Short
If you've ever wondered what it takes to create one of Pixar's animated short films then you'll love this masterclass in animated storytelling, told in 24 bite-size pieces.
For the twenty-four days of Advent last year Saschka Unseld, director of Pixar's latest short film The Blue Umbrella, posted what amounts to a masterclass creating an animated short film. It's a perfect opportunity to follow the production process from start to finish in bite size pieces including Saschka's original inspirations, storyboards, color scripts, animation tests and much more. 
Each day has some personal insights from Saschka along with some great imagery or short snippet of video. Head over to theblueumbrellamakingofholidaycalendar.com to walk through it yourself.
As a taster of what's on the site, here are some of the early pre-vis and look tests for the film, which demonstrate just how much the film advances to the final product.
First "World of Umbrellas" Cinematography Test

First Umbrella Animation Style & Look Test

Super Rough Night, Depth of Field, Look & Feel Test

From Saschka:
Here are a few super early test for getting a grip on how our film might look in the end. These are all done super quick and dirty, just with a few days of work for each. The goal is not to have a perfect end result but rather to make everyone on the team understand and get on board with the overall artistic direction that we will be heading in.
To view the entire 24 part behind the scenes masterclass visit theblueumbrellamakingofholidaycalendar.com. For more from Sascha, check out his personal site at saschkaunseld.com.