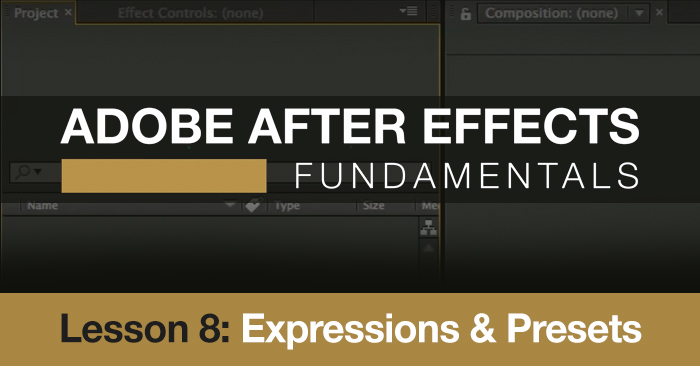 After Effects Fundamentals Lesson 8: Expressions & Presets
Learn how to use expressions in Lesson 8 of our After Effects Fundamentals course.
We've arrived at lesson 8 of our 10 part Adobe After Effects Fundamentals course.
In our previous tutorials we covered the fundamentals of getting started with After Effects. In today's lesson we raise the bar and tackle a few advanced features in AE, including expressions and presets.
You may have heard of expressions in the past or even experimented with them. Unfortunately, expressions can be scary to someone just getting into After Effects but they are actually a lot easier than they look. Expressions use the JavaScript coding language to perform all sorts of different functions to automate processes in AE or execute more complicate effects. The following video will get you introduced into expressions. The video covers:
Advanced expressions in After Effects
Rigging
Controllers
Presets
If you are interested in getting a basis in JavaScript coding we highly recommend Codecademy. Want to learn more about saving time in After Effects? Check out our post on creating presets.
We will post new lessons every Monday for the next 2 weeks. Check the Premiumbeat blog for future lessons. And while you're there you can watch more After Effects tutorials, read the latest filmmaking news and pick up some post-production tricks!
Using expressions in After Effects? Have any questions? Let us know in the comments below.