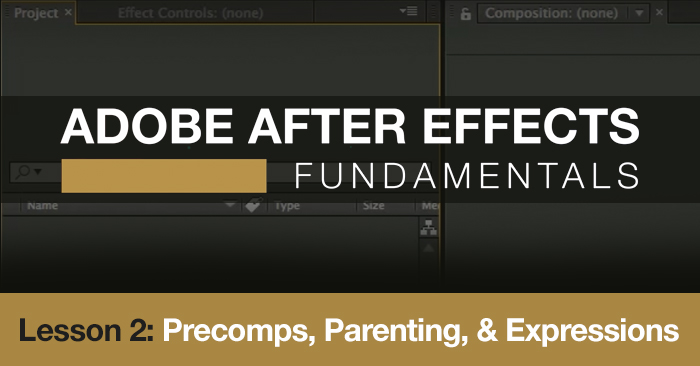 After Effects Fundamentals Lesson 2: Pre-Comps, Parenting & Expressions
Take your After Effects knowledge one step further in part 2 of our 10 part After Effects Fundamentals video tutorial series. In this video tutorial we cover pre-comps, parenting and expressions.
Welcome the second installment of our 10 part Adobe After Effects Fundamentals series. In Lesson 1 we learned all about the After Effects interface, shapes, effects and rendering. In this AE tutorial we will cover a few more essential concepts:
Pre-compositions
Parenting
Pick whipping
Basic expressions
Expressions can be one of the most scary concepts to learn in After Effects, but worthwhile if you're serious about motion design. If you are still confused after this tutorial check out our article on how to use expressions in After Effects. And of course, if you have any questions feel free to ask in the comments below.
Best viewed full screen:

We will post new lessons
every Monday
for the next
10 weeks
. Check the Premiumbeat blog for future lessons. And while you're there you can watch more
After Effects tutorials
, read the latest 
filmmaking news
 and pick up some post-production tricks.
What did you think of this lesson? Have any questions? Ask in the comments below.