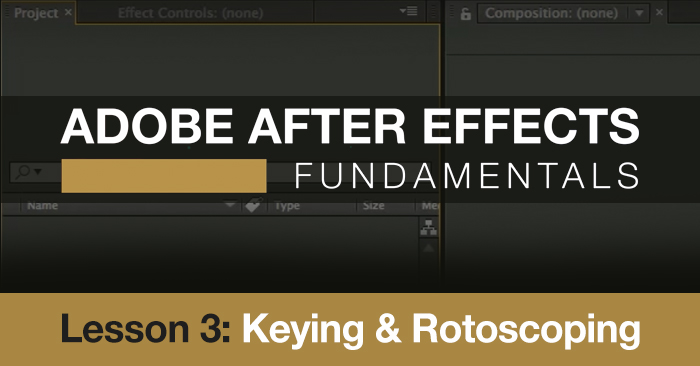 After Effects Fundamentals Lesson 3: Compositing, Keying & Rotoscoping
Develop your skills in lesson 3 of our 10 part After Effects Fundamentals course. In this video tutorial we take a look at chroma keying, transfer modes and rotoscoping.
Welcome to lesson 3 of our 10 part After Effects Fundamentals series. In this lesson we will take a look at a few techniques which utilize transparency features in After Effects.
Compositing
Transfer Modes
Chroma Key
Rotoscoping
Masking
Track Mattes
The ability to key out multiple layers is one of the reasons why After Effects is such a powerful program. If you are interested in taking your keying skills one step further check out our quick-tips for After Effects post.
Best viewed full screen:

We will post new lessons
every Monday
for the next
7 weeks
. Check the Premiumbeat blog for future lessons. And while you're there you can watch more
After Effects tutorials
, read the latest 
filmmaking news
 and pick up some post-production tricks.
What did you think of this lesson? Have any questions? Ask in the comments below.