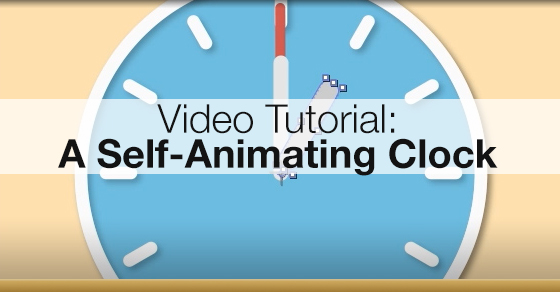 After Effects Video Tutorial: Creating a Self-Animating Clock
Create a self-animating functional clock in After Effects using expressions.
In this Premiumbeat exclusive video tutorial you'll learn how to create a virtual "analog style" clock in After Effects that doesn't use any keyframes. The technique is very useful if you are trying to make a self-animating clock. Fundamentals covered include:
The "value +" expression
Pick-whipping expressions
Adding a shape layer repeater
This tutorial will save you a lot of time if you are used to animating clocks manually. Instead of setting keyframes, with a few quick expressions the whole process can be completely hands-off.
Don't want to watch the video? Follow along with the step-by-step tutorial below. Click any image for larger view. 
1
Create a new hour-long composition.

 

2
Create a new solid for the background.

3
Create the face of the clock using an ellipse path on a shape layer.

4
Create a new small rectangle and move to the top of the clock. Add a repeater to create 12 copies that rotate 30 degrees each.

5
Add a drop shadow to all 3 elements.

6

Make a new red rectangle for the seconds hand. Move the rectangle so that it is positioned around the middle of the clock correctly. 

7
Edit the rotation of the second hand and add the expression:

time*(360/60)

8
Duplicate and recolor the new layer. Pickwhip the new layer rotation to the old layer rotation add: /60

Then, resize.

9
Duplicate the minute hand to create an hour hand. Pickwhip the rotation of the hour hand to the minute hand and add: /12
If you have any questions regarding this tutorial, or if you have any quick tips for using expressions in After Effects, please comment below!