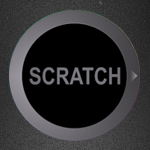 Assimilate Scratch Video Tutorials
Assimilate, makers of professional post production software, has put out several info-filled video tutorials on using their industry leading DI application, Scratch.  In these video tutorials discover how to use Scratch in a professional post production pipeline.
Major productions, like feature films and television shows, require a powerful post production platform.  Assimilate's Scratch aims to fill this need with high end color grading, data management and compositing/finishing.
Assimilate's 2012 Showreel:
Scratch's high end digital intermediate (DI) toolset may seem foreign, even to the seasoned video editor.  Constructs, shot versions and staging may be new concepts, so to get up to speed Assimilate has provided has created these useful Scratch tutorials for the latest version of the software.
Priced at $20,995, Scratch may only be feasible for major production operations.  But for those that have the budget, and the need, it's a powerful app for a streamlined post production process.  Keep an eye on the Assimilate Vimeo page, as they continue to add Scratch tutorials.
View the Scratch tutorials below:
SCRATCH v7 Overview: The Editor:
SCRATCH v7 Overview: Advanced Settings:
SCRATCH v7 Overview: Drop Texture and Local Mode:
SCRATCH v7 Overview: New Viewer:
SCRATCH v7 How to: The Editor: