If you're looking to up your post production game in 2013, here are 5 thoughts on how to become a better video or film editor.
2013 marks a rapid rate of change in the video editing and post production industry.  With more and more nonlinear video editing applications (NLEs) being picked up by old and new companies, simply being an 'FCP editor' or 'an Avid editor' may not be enough any more.  This is especially in the freelance world. As Michael Cioni, CEO of Light Iron Digital, stated in his presentation about the future of digital cinema, editors need to be translators who can speak several languages, the more 'languages' you can speak, the more valuable you become. For me, 2013 is the year of learning more video editing applications.
Whichever NLE you are favoring at the moment, implementing the following five thoughts on how to improve your craft in 2013 should help you to become a better editor by the end of the year.
1.  Get Faster
Speed is an essential quality in a good editor.  By speed, I simply mean the time it takes to perform the edits. The danger with opting for being seen to be really fast, is that the time for the thoughtfulness and consideration required to produce quality projects can get squeezed out as schedules get shorter and expectations get raised.  Therefore 'getting faster' is really about saving time on performing the edits to make time to think about your edits.  Here are some suggestions on how to save time in the edit suite:
| | |
| --- | --- |
| | Set up blank template folders to keep your projects consistently organized – which you can copy and paste onto your edit drive with every new project.  If you want an app for that use the free Post Haste app from Digital Rebellion. |
| | Memorize keyboard shortcuts for your NLE of choice. Print out a cheat sheet and look at it often. If you find yourself using 2 or 3 strokes to perform one action, set up a keyboard shortcut that does all of those things in one hit. |
| | Tidy as you go. Keeping your edits tidy and organized is one of the best ways to save incremental amounts of time. I try to have my bins, sequences, and folders laid out in such a way that if another editor had to sit down at my edit with no outside input, it would be obvious what the latest sequence is, where the title graphics are, how the project is structured and so on. |
2.  Turn Around More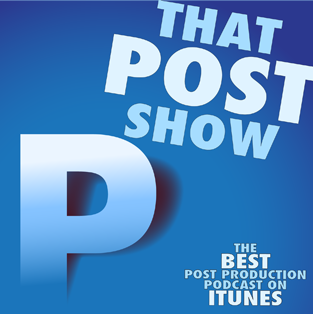 A director once said to me "I feel like I'm working with the back of your head". It was a comment that I've taken to heart, and I hope to improve on in the coming year. The layout of many edit suites has the client, director, producer, etc sitting behind the editor (even though everyone might be looking at 'the work' by facing the same monitor).  It becomes an essential skill for the editor to remember to turn around and talk to the other person face to face.
This was something that came up in the insightful discussion between three seasoned editors on one of the best That Post Shows of 2012, whereby they suggested one of the best ways to be seen as a creative collaborator (and not just a pair of hands driving the edit) was to always try to stop editing, turn around and have creative discussions face to face with your director or producer.  Yes you are there to serve someone else's vision, but its important to be seen as a fellow navigator as well as the driver.
3.  Watch More Work
It feels like I've got less and less time these days to sit down and watch decent TV, films and creative content.  I feel like its one of the easiest ways I can improve my creativity in 2013.
Also being aware of what trends are emerging – what creative things are being tried – is just as important as knowing what the latest tech developments are. On that note I really enjoyed watching through Vimeo's top videos of 2012 and if you've not seen it, its well worth checking out. I also hate watching my own work, but it seems to me that a crucial step to improving as an editor, is to return to my own old work, review it and assess what worked and what didn't. What was surprisingly good and what would I definitely change?  In going through this sometimes cringe-inducing process, I hope I'll stop making some of the same mistakes time and time again and hopefully see that I've grown as an editor.
4.  Make Time to Learn
The most obvious way to improve is to make the time to actively learn new things. Watch some tutorials (there are tons on Premiumbeat!) or learn a new piece of software.  Buy a book on editing and learn video editing theory. Go to a conference or a Supermeet.
I think its also important to try to learn about fields similar to your own but different enough to bring a fresh perspective. The classic story is Steve Jobs taking a calligraphy class in college and what that meant for the future development of the first Apple Mac. As an editor learning about typography, graphic design, photography, scriptwriting, storytelling, music composition or painting could all help me become a more creative, more inspired, film editor – a worthwhile investment.
5. Get More Exercise
Being an editor is a sedentary job. I sit on my backside a good 40+ hours a week. I've written a few post on my own blog about how bad this is and some of the steps I've taken to combat it.
I think the most effective tip is setting up a little app to beep at me every half hour or so. I get up, take a quick stroll, stretch a bit (without looking like a weirdo) and just get the blood flowing again.  Taking short breaks like this has definitely helped me stay healthier, feel less tired by the end of the day and helped drive away any bad ergonomic problems.
Humans are wholly integrated beings. Every area of life overlaps with others. If you're feeling physically better you'll feel emotionally better, if you're feeling positive you'll have a better mental attitude. The physical, mental, spiritual, emotional all overlap and influences the others.  So by getting some more exercise I'm confident I'm making a good investment in every area of my life.
Those are some of my thoughts for being a better video editor and creative professional in 2013.  What are yours?  Hit the comments section below and share your thoughts!