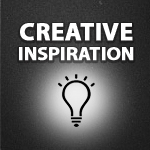 Creative Inspiration: Endangered Species Animation
9 Critically Endangered Species is a poignant animation project that utilizes a flat animation style to terrific effect. Check it out below.
Al Boardman is a British motion designer whose work excels through a clean, simplistic aesthetic.  His recent video entitled "9 Critically Endangered Species" is definitely a testament to that.
Shapes come together to form the images of the world's most endangered animals, set to simple piano music.  The clean design works beautifully for the subject matter:
Flat design is gaining in popularity across all design mediums (web, print, apps) and Dan's work is a great example of it in video and motion.  If you're a fan of the style above, check out his earlier work "Chicago: Five Great Buildings" that was created with a similar aesthetic (and was named a Vimeo Staff Pick).  Great work, Al!
We're big fans of quality motion design work!  If you know a motion designer or project that should be featured on the blog leave a comment below!