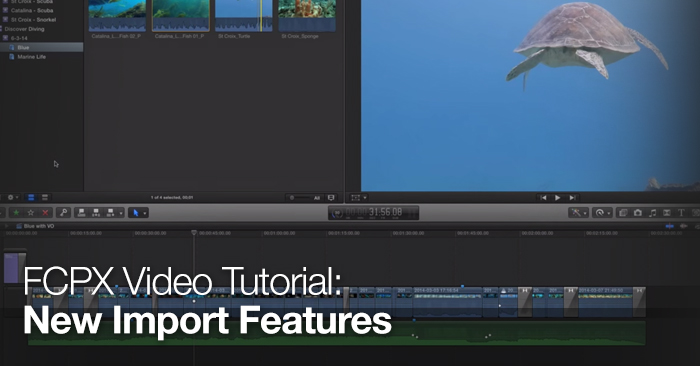 FCPX Video Tutorial: New Import Features
Learn how metatags can replace folders in the following FCPX video tutorial.
With options for picking internal and external media referencing, importing in FCPX is extremely customizable for video editors. Part of the charm of working with FCPX is the fact that it integrates extremely well with your Mac.
Specifically, FCPX allows you to import metadata including keyboard collections, highlighted groups, and metatags. In the following video tutorial created by MacBreak Studio we will learn how to use Finder metadata to organize your footage for importing into FCPX. The video covers:
Color Tagging
Metatags
Smart Collections
Working with Libraries
This video specifically covers importing footage with tags, but if you really want to speed up your editing process try learning a few keyboard shortcuts in FCPX.
This video was first shared by Pixelcorps on their YouTube channel. Thanks for sharing guys!
You can learn more about FCPX on the PremiumBeat blog.
Like using metatags instead of folders? Share in the comments below.