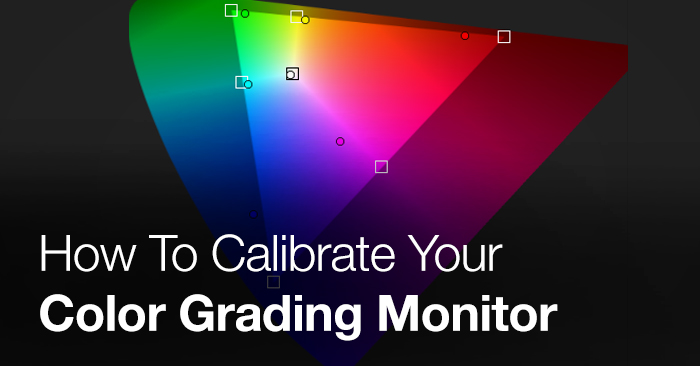 How To Calibrate Your Color Grading Monitor
Check out this free webinar to learn how to calibrate your color grading monitor.
Learning the essentials of how to calibrate your grading monitor is key to being able to assure your clients that your image is true and accurate.
In this free webinar from SpectraCal you can get a very thorough introduction to the theory and practice of calibrating your display and how to use the CalMAN 4 and 5 tools to do just that. The audio is a bit rough, but if you can bear through it there's tons of great info:
How To Calibrate Your Display
Image from VanHurkman.com
In this recent blog post from colorist and trainer Alexis Van Hurkman, you can learn how to use LightSpace CMS and DaVinci Resolve 10 to calibrate your plasma client display. Alexis' article goes into detail on how to use automated LUT calibration with his particular grading suite set up, but you can use the technique with almost any display.
While I'm discussing my particular use case, it's worth pointing out that these procedures are identical for calibrating any kind of display, be it plasma, LCD, OLED, or projection. In fact, with plasma displays soon to be discontinued by Panasonic (according to the last news I've heard), the various debates about whether or not plasma is truly suitable for professional use shall eventually become moot. However, for now, plasmas are still very much in use at facilities around the world, so this information is still relevant.
Check out Alexis' article for a great read on using LightSpace CMS, Klein K-10 colorimeter and using a calibration LUT inside DaVinci Resolve 10.