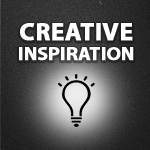 Tips from Pixar: Maintaining Creativity Over The Long Haul
About to embark on an ambitious project? Learn a few lessons from Pixar on helping your creativity go the distance.
Pixar films, like most animated film, can take years to make. In fact, from start to finish they can take upwards of 4-7 years to complete, although the animated production may only last for about 6-8 intensive months. So how do Pixar's world renown storytellers maintain their creative juices over such a long haul? Here are a few insights into how they achieve such a feat, and how you can too. 
Meticulous Method
The process of creating an animated film gives rise to some of the essential structure that helps to refine and maintain creative quality throughout the whole endeavor. Many years of preparation go into the story, structure and pacing of the film, well before any expensive, time-consuming and technically challenging computer generated 3D animation is attempted. As Abraham Lincoln once said "Give me six hours to chop down a tree and I will spend the first four sharpening the axe." So it is with Pixar's films and so it should be with any project.
Getting your project right on paper, creating fast iterations of inexpensive mockups and repeatedly testing and improving them is a great discipline for any creative.
This Disney blog takes you through each department's involvement in creating Monster University from scratch, providing a simple overview of the whole process from story to final rendering. If you're about to start creating your own animated masterpiece then you should definitely check out Pixar's behind the scenes videos which provide plenty of insights into their creative process from all sorts of artistic and managerial perspectives.
Though not a Pixar film, as a bonus check out this short explanation of how to create an animated feature film from Steve Carell of Despicable Me 1&2 fame.
Building Design
One of the less obvious elements of Pixar's immense creativity reserves is the strategic design of it's studio space. What's most often picked up on in behind the scenes videos at Pixar, is the way in which each animator can customise their own little cubicle space in anyway they wish.  However what's more important to generating creativity is the spaces in between those cubicles. In this insightful post from The 99 Percent they review how creative companies like Pixar and Google have maximised the possibility of serendipitous interactions on stairways, hallways and eating spots through smart and intentional building design.
"If a building doesn't encourage [collaboration], you'll lose a lot of innovation and the magic that's sparked by serendipity. So we designed the building to make people get out of their offices and mingle in the central atrium with people they might not otherwise see." – Steve Jobs
Although you might not be able to re-design your creative space to such an opulent degree, open plan work spaces allow people to stop by a desk for a chat, mingle with people from other teams and see what others are up to. Encouraging communal dining is also another a great way to both foster community and creativity.
Leadership
Ed Catmull has been near or at the top of Pixar animation studios since the beginning and in this interview with Martin Giles from the Economist he shares some of his leadership insights and reveals some of the internal working methods of Pixar. It's a fascinating discussion and well worth a watch, largely because it demonstrates how much leadership is necessary to any successful creative endeavor. Leaders must develop a culture that promotes creativity on every level.
I do believe you want a vision, so you start off with a person who has a vision for a story. And we do things to try and protect that vision and its not easy to protect it, because they feel these pressures. They also have misconceptions about the creative process sometimes. We do have these people who we give a chance to on the belief they're right, and can rise to the occasion, and we are wrong sometimes, because we can't see what goes on in their heads. And our measure, because we can't see inside people's heads, is the team. If the team is functioning well, and healthy, it will solve the problem.