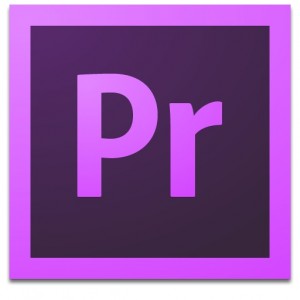 New Features and Enhancements in Premiere Pro Creative Cloud
In this post, we take a look at smaller, but helpful, new features and enhancements in Adobe Premiere Pro Creative Cloud!
With the Creative Cloud update Adobe added many big new features in Premiere Pro like Link & Locate, Cloud Sync Settings, and the Audio Clip Mixer.  In a previous blog post I looked at 10 features in Premiere Pro Next (before the product was announced).
Now that Premiere Pro Creative Cloud is out, let's take a look at some additional, smaller features that improve the video editing experience even more.
Audio Plugins Manager
Premiere Pro supports third-party VST3 plug-ins (and Audio Units on a Mac). These are common plugin formats, so If you are already own third-party plug-ins you can now use them in Premiere Pro.
Just like video plugins, there are audio plugins that perform specific tasks like noise reduction or EQ quicker or better than the default plugins in Premiere Pro. I can now use Waves Vocal Rider in Premiere Pro to automatically ride my levels (even out my audio in a natural sounding way), which can be a big time saver.
Adobe has a link for third party video and audio plugins, and hopefully will add more audio ones in the future (currently only Izotope).
You access the Plug-ins Manger from Preferences > Audio, or from the Audio Track Mixer panel menu.
Switching between video and audio waveforms quickly in the Source Monitor
Being able to see your audio waveform in the Source Monitor is helpful when editing a sound bite into a video editing sequence.
Previously you had to go into "Settings" (the wrench icon) to switch your view to audio waveforms. Now, clicking the "Drag Audio Only" icon will switch you to waveform view. Clicking "Drag Video Only" icon again will switch you back to the video.
Out of sync indicators for unlinked clips
In previous versions of Premiere Pro you didn't receive any kind of  "out of sync" warning when you unlinked video and audio. Now when video/audio are unlinked (Shortcut: Command+L on Mac or Control + L on PC) and you move one of them, you see the sync indicators. See the red numbers in the example shot below.
The clips have to overlap for this to work (this setting can be turned on/off in General Preferences):
Increase/decrease Track Size with Middle mouse button
You can now modify your video track side when sliding the middle mouse button. I loved this feature in Adobe Audition, and am glad that it is now in Premiere Pro. I use this often to dynamically change my track size and find it a big time saver.
Bonus: Holding down shift while using the middle mouse button lets you increase/decrease all your video or audio tracks at once.
Timeline Display Settings
You can now access Display Settings from the wrench icon in your video editing sequence. You can choose what to see/not see,  which allows a good bit of customization. You could also make shortcuts for any of these that you use often.
You can save track presets, which is handy if you want different track heights on different types of editing projects (for instance, you could have one preset for music videos, another for documentary work, etc).
You can also access additional timeline options, like how to view thumbnails, from the Timeline Panel Menu:
Additional Shortcuts
If you like to edit using keyboard shortcuts instead of the mouse, there are some helpful updates in Premiere Pro CC.  The Premiere Pro shortcuts I particularly like are the nudge (move a clip up, down, left or right), and track targeting (move sources/targets up/down).
I generally go to the Keyboard Shortcuts setting, type in what I want to do, and see if there is a shortcut for it.  If no shortcut exists by default, I create my own.
Additional GPU Support
Premiere Pro Creative Cloud has GPU support for both AMD & NVIDIA cards. This is a big one for a lot of Mac users (the announced Mac Pro will have 2 AMD GPU's). Premiere Pro can also take advantage of 2 GPU's when exporting which will speed up output.
Here is a link to Adobe's list of supported cards. I guess I need to start saving up for the yet unannounced Mac Pro release!
If you have any favorite new features in Premiere Pro CC, be sure to share them in the comments below!