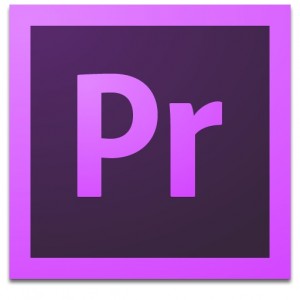 Adobe Premiere Pro: 10 Essential Right-Click Commands
Adobe Premiere Pro has a lot of useful commands that you can access by right-clicking on a clip in the Project or Sequence!
If you're an Adobe Premiere Pro editor looking to increase your efficiency, these must-know options will speed up your post workflow.  Right-clicking on a clip will give you access to commands to modify speed, audio and effects.
1.  Modify>interpret footage
Clips shot in slow-motion (lot of DSLR's now shoot 60fps) need to be adjusted so they play in slow motion, as they play normal speed by default. You can quickly change the frame rate of video clips in Adobe Premiere Pro.  Select the clip in the Project, right click>modify>interpret footage. Then, click the "assume this rate" box, and choose generally 23.94 or 29.97 (depends on what frame rate you are editing with). The length of the clip will change, and the clip now plays in slow-motion.
2. Modify>audio channels
Quickly change your audio in your clips from mono to stereo.  First, select the clip in the Project, right click>modify>audio channels.  You can change from mono to stereo or vice versa.
3. Reveal in…
Right click on any clip and quickly locate where a clip lives on your hard drive.  Likewise, you can right-click a clip in Premiere and choose to see it in Adobe Bridge, where you can play, rate, and label it.
4. Speed/Duration
Change the Speed of a clip in the Project if you want all instances of the clip to be changed.  More common however, is to change the Speed of a clip in a Sequence, which just effects that clip.
5.  Frame Blend
Turn this on when you change the speed of a clip or output to a different frame rate.  Select a clip in the Sequence, right click and select Frame Blend.
6. Remove Effects – Select the clips or clips you want to remove effects from. A Dialog Box will appear.  Uncheck the Effects you don't want to remove.

7. Reveal in Project – Right click on a clip in a Sequence to reveal where the clip lives in the Project.
8. Analyze Content – Select a clip in the Project that you want to run speech analysis (better results with script) and/or face detection on. See Adobe's site for a general background on using metadata.
9. Edit Clip in Audition – Sends the selected clip from the Sequence to Adobe Audition.  Post pros can use Adobe Audition to clean up audio noise using "Noise Reduction".  Then upon returning to Premiere Pro it will reference any changes made in Audition.
10. Replace with After Effects Composition – The clip from the Sequence will be replaced with an After Effects Composition. Use this when you need to do Motion Tracking in After Effects or use an effect in AE that is not available in Premiere Pro. I suggest duplicating the Sequence with the clip you are replacing just in case you change your mind later.
Don't go digging through the menu bar, right clicking a clip in Adobe Premiere Pro quickly gives access to these commands.  Speed up your workflow!
Got Adobe Premiere Pro tips to share?
Let us know in the comments!