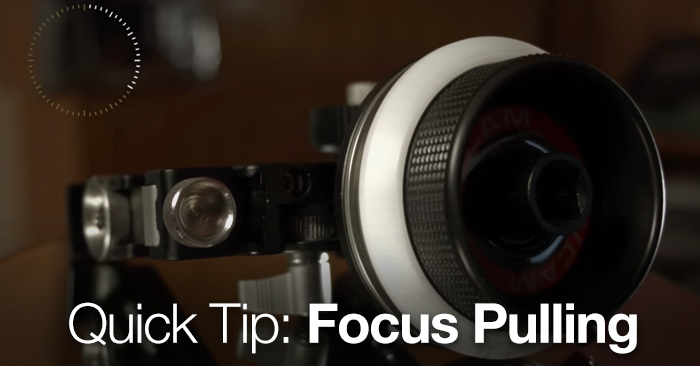 Camera assistants and focus pullers can benefit from the simple tips in this quick video.
First assistant camera, or 'camera assistants', may be one of the hardest (and under-appreciated roles on set). Aside from maintaining and setting up/positioning all camera equipment, the first assistant camera is often in charge of 'pulling focus' (although some directors of photography choose to set focus themselves).
Professional film and video cameras often use a follow focus device to give greater control over the position of a camera lens focus ring. It's up to the focus puller to ensure that the shot is properly focused on the intended talent or action, on every take. There's little room for error.
In the video tutorial above, video pro Clinton Harn shares two quick tips that can help when pulling focus:
When marking focus points use dots instead of numbers. This makes it more clear for the puller, and allows you to create closer adjacent lines.
Nikon and Canon lenses focus in opposite directions. Discover a handy way to remember the difference.
Solid tips. The video came from an ongoing series "60 Seconds on Set" (from Rode microphones). It's a series worth subscribing to on YouTube for quick, practical film and video tricks.
For a BIG roundup of focus pulling resources, check out the Black and Blue's tips and tricks here.