Get the most versatility out of your still image or footage with a transparent background. How to utilize the Alpha Channel in After Effects.
In this review, we'll discuss the quality and affordability of Sony's Alpha 7 Line — past, present, and future — with an eye to its video capabilities.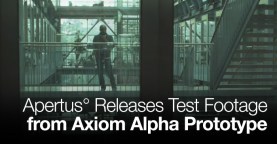 Test footage from Apertus° shows a promising future for the Axiom Alpha Prototype camera.