With the rapid advancement of motion picture technology, many of us have placed an emphasis on camera specs over art. Is that mindset a mistake?
On the market for new gear? Canon's line of Cinema Cameras are more affordable than ever.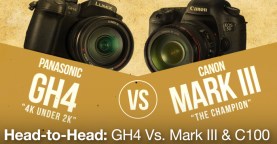 How does the Panasonic GH4 hold up in comparison to the Canon Mark III and C100? In the following article we find out.