Tonal values are essential for communicating depth and points of interest in film and video. But many filmmakers think about contrast when it's too late.
Embrace the darkness: Learn how a negative fill can quickly change the overall tone of your scene in this helpful tutorial.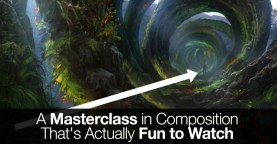 Learn how to create interesting composition in this incredibly helpful masterclass.