Posts Tagged 'Digital camera'
Are you a photographer or videographer in the market for a Canon 5D Mark IV? Here's everything you need to know in order to maximize your investment.
Check out this set of camera guides for the video professional. Easy to understand and covering 20 models, these guides make it easy to get the camera …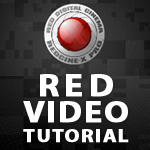 Learn how to see unique color grading looks through your RED camera in this informative tutorial. Takes some guesswork out of setting up shots and lighting!