Posts Tagged 'director's viewfinder'
When it comes to viewfinders and external monitors, the options are quite vast. Dive in and explore the pros and cons for each.
Before you rush out to buy your first fancy camera, make sure you're prepared for battle with these four tools every DP should have in their kit.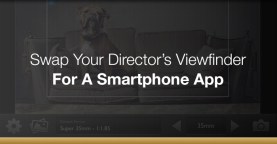 If you're still using a physical director's viewfinder get with the times! New smartphone options are cheaper and offer a range of options for setting up your …