Posts Tagged 'display technology'
Let's look at what the current state of technology will mean for the future of film and the people who make it, distribute it, and consume it.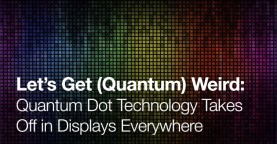 Quantum dot technology is ready to explode…and it's going to forever change the display industry. Here's what you need to know.