You have several options when it comes to lens mounts. Let's explore each one and talk about the differences between them.
Let's check out some lens options for the popular Sony A7S, one of the hottest selling cameras on the market.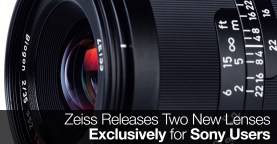 Lens manufacturer Zeiss is adding two full frame lenses to the Sony E Mount line.