Posts Tagged 'final cut pro 10'
Let's get to the basics. In this first episode of the FCPX Essentials, we are covering the ways of importing and exporting footage in Final Cut Pro.
Apple just released a Final Cut Pro X update that includes the ability to generate 3D text and lots more. Here's everything you need to know!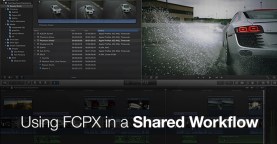 Make the most of FCPX in a collaborative workflow with these useful guides to shared editing.