Posts Tagged 'Hackintosh'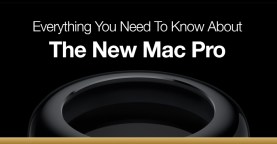 Debating on pulling the trigger on a new Mac Pro purchase? Check out these product specs and reviews to make a more informed decision.
Looking for a powerhouse computer for your video editing and post production work? Make one! Here are some essential links with insight into building a custom PC …
Build a Mac Pro Hackintosh! Learn how you can create your own DIY Mac Pro that's faster and cheaper than Apple's version.