Posts Tagged 'home studio'
Tour through the building blocks of your personal studio and increase your workflow and comfort level with these furniture choices.
Even in times like these, the show must go on. Let's have a look at the video collaboration apps that creatives use while working from home.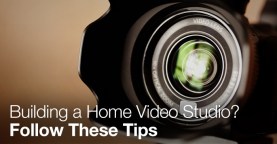 Want to improve the look of your videos? The following tutorials prove that it doesn't take a lot of money to make your video projects look like …