Posts Tagged 'interstellar'
Before Christopher Nolan was a blockbuster director, he was a kid who loved movies. Here are the five films he identifies as his biggest influences.
Learn how to create your own Interstellar black hole in this awesome video tutorial.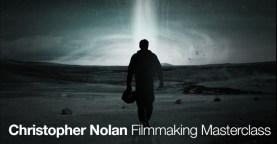 Learn more about the art and craft of filmmaking from Interstellar director, Christopher Nolan.