Posts Tagged 'Inverse Square Law'
Learning how to shape light is one of the best skills that you can develop as a cinematographer. Find out how with the Inverse Square Law.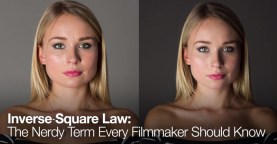 The Inverse-Square Law may be nerdiest lighting term that every photographer, video pro or filmmaker should understand. Check out this explanation and detailed video tutorial.