Here are some professional tricks of the trade from the man who literally wrote the book on being a grip.
The Grip and Electric Departments will provide the lights and gear on a film set. Here is a breakdown of the positions and job duties.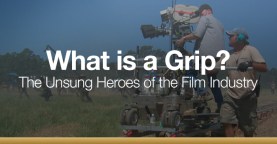 Grips are key members of every major film or video shoot. In the following video, discover why a grip's work is essential for any successful film project.