Posts Tagged 'lightleaklove'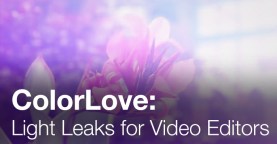 LightLeakLove releases ColorLove, a new pack of RGB light leaks for video editing and motion design projects. Enter to win + $250 of royalty free music.
In this post we bring you another resource for FREE light leaks – great for giving your video footage a vintage, organic look.