Now that we've all made it through 2017, let's take a look back at the best, most inspirational film art books of the year.
Learn about filmmaking in these great masterclasses from Hollywood heavyweight Paul Thomas Anderson.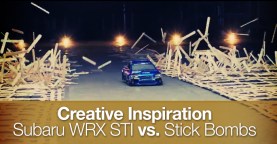 We take a look at the awesome "Subaru WRX STI vs Stick Bombs" video and examine how Subaru created it.