Videographers can back up and secure their files anywhere with these fast, external SSDs. Let's take a look.
CF cards are a fast and durable alternative to shooting with SD cards. We take a closer look at CF cards in the following post.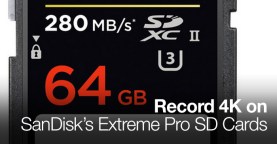 SanDisk's Extreme Pro SD cards allow filmmakers to record 4K video.