Antique lenses are a great way to give your video project a distinct look and feel. Here's what you need to know about sourcing and using vintage …
Learn how to create a DIY macro tube in this video tutorial from Makify.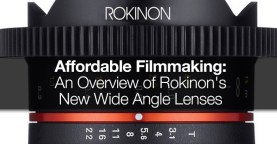 Check out the new Rokinon wide-angle cine lenses in this awesome overview video.