Posts Tagged 'Micro-Budget'
Micro-budget filmmakers often spend too much money in all the wrong places. Here are three areas to scale back on when breaking down your budget.
Great locations can make even the lowest budget production look like a million bucks. Learn how to to land awesome film locations without breaking the bank.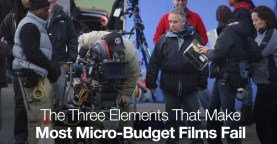 As low cost cinema cameras dominate the independent film scene, high level filmmaking has never been more accessible than it is today. That said, it takes a …