Tidy up your AE workflow! Let's take a look at five simple ways to keep your After Effects compositions organized. Bonus tips included!
Learn how to quickly resize a comp using the Region of Interest tool in this After Effects quick tip.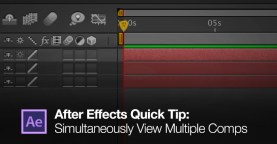 Speed up your workflow in After Effects by simultaneously viewing two different compositions.