Here's the post-production guide (and photo tour) to how and why you should incorporate Opacity Blending into your next project.
Experienced colorists can pull fast keys to ensure sessions moves at a fast pace. Here are a couple of actionable tips to make sure your keys are …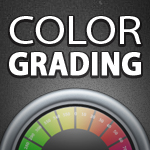 In this post, we'll take a quick look at qualifiers in color grading applications. What is a qualifier and how can it effect your color grading projects?