Posts Tagged 'resolution'
There is a lot more to digital camera resolution than pixel count. In this interview, RED's Graeme Nattress clarifies the topic.
These videos don't conform to standard aspect ratios…and the results are amazing.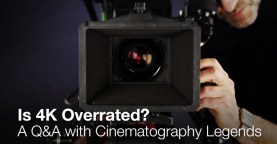 Learn why 4K isn't all it's cracked up to be in the following Q&A with a few cinematography legends.