These techniques will help you simulate moving light from a television, computer, or phone on your next shoot.
Learn how to create a split screen montage in this PremiumBeat exclusive Adobe After Effects Video Tutorial.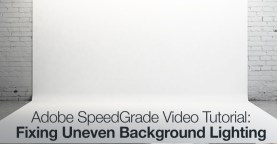 Have an unevenly lit background? Don't fret. Learn how to quickly fix it in this Adobe Speedgrade tutorial.