Posts Tagged 'split screen'
The split-screen technique has been used by film editors and VFX artists for over 100 years. Take a look at its evolution during two prominent decades.
DaVinci Resolve has a little-known tool known as Split Screen which can be useful at various points in your color grading sessions.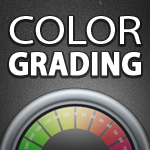 In this color grading quick tip, we discuss why it's better to use full screen vs split screen when matching your shots – good advice for colorists …