Learn from filmmaking's best mixers and sound designers with these interviews from Dolby Insider.
Film lovers rejoice! The Logmar Super 8 Camera is a modern take on a classic 8mm film camera.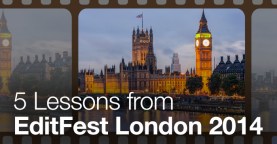 Each year some of the world's leading editors gather for EditFest London. Here's the key lessons we took away from the event!