Posts Tagged 'text effect'
Create a news ticker in After Effects! Learn how to create the news ticker look you see on the BBC, CNN and ESPN.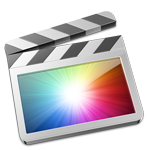 Learn how to create a custom text effect in Final Cut Pro X! This modern title design is easy to achieve and visually engaging.
Learn how to quickly add a light sweep effect in After Effects to give your text a dramatic touch!