Here are a few things you should consider before sending in your Canon 5D Mark IV for the company's hand-installed C-Log upgrade.
Panasonic recently announced the long-awaited V-Log picture profile for their GH4. The cost to upgrade is $99. Here's why it's worth it.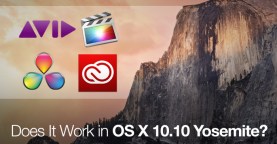 If you upgrade, will your video editing application work in OS X 10.10 Yosemite?