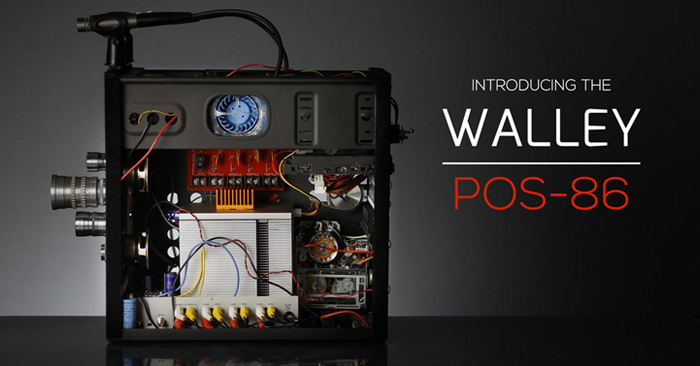 This is Awesome: The Most Advanced Camera Ever Built
Finally, a camera that has four built in lenses, onboard light and floppy disk drive. Where can we get one!?
A floppy disk drive? That's right. Touting the WALLEY POS-86 as the world's most advanced camera, the team from Walley films pokes fun at the endless Kickstarter and product videos announcing the "next big thing".
We love that the Walley is "only 25 pounds" and it's body is essentially a hollowed out CPU….while the creator remarks how "great care was used to define how the POS-86 feels in your hands." To top it off the examples of videos shot with the camera are downright terrible (and the built-in camera effects – ha!)
We got a good laugh from this parody…essential viewing for any tech or video buff. Great work Walley Films!
Thanks to NoFilmSchool for tipping us off to this video. See their post here.