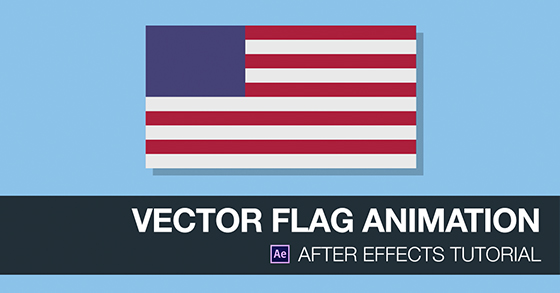 Video Tutorial: Create a Vector Flag in After Effects
Learn how to create an animated vector flag in After Effects! Apply these After Effects techniques to create a variety of shape layer based animations.
Get ready to go keyframe crazy! In this After Effects video tutorial, we create a US flag animation using only shape layers and keyframing. By duplicating layers and making slight adjustments to each with simple math, we can create an animation that builds on and into a complete flag.
This is an intermediate level After Effects tutorial, so some prior experience with keyframing and animation is suggested. Don't have a need for a US flag? Experiment using these keyframing techniques to create your own country's flag. It would actually be a fun exercise to see how many national flags you could create using this After Effects technique.
This AE animation is vector based, so you can scale it up or down without any loss in quality.
Need patriotic music to accompany a flag animation?
[maxbutton id="5″]
I'd love to hear your feedback on this After Effects flag tutorial.
Share your thoughts and experiences in the comments below!