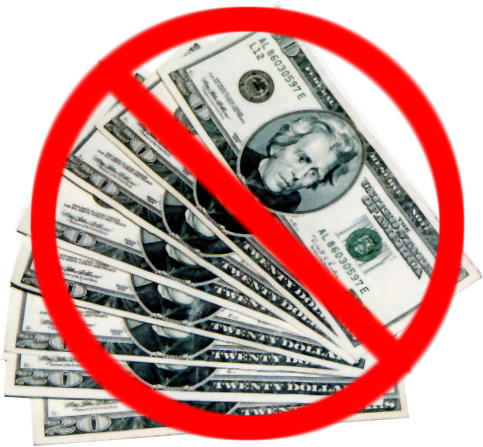 Working for Free? Considerations for Creative Professionals
In this post we look at three reasons why creative professionals might take on unpaid work.  Does it ever pay to work for free?
Normally I would be the first to argue that creatives should be paid and paid well for their work – just as anyone should be rewarded for a job well done.  However, there may be some times when it may actually pay off to work for free.
If you're a freelancer (video editor, producer, graphic designer, photographer, etc) you'll certainly have some off-days when you're time rich. Invest that time as best you can in one of the three following ways…
PURPOSE – Projects You Believe In
I'm a firm believer that there is an irrefutable law woven into the fabric of the universe that generosity is rewarding. Give something and you'll feel good about it for days, get something and you'll probably have forgotten about it sooner than that. So the first reason you should work for free is on projects with purpose.  Call up your small local charity or good cause – the one that you actually really care about – and ask them how you can help by offering your creative services for free.
Normally you might think twice about giving away hundreds or thousands of dollars of your hard earned cash, but its easier to give away the same value in your time, skills and expertise. And who knows, off the back of your generosity they might get back 10 times more. Your free fundraiser video, design or photography which might normally have cost $3000 could help raise $30,000 more!  Isn't that time well spent?
As an example here is a free video I made for one of my favourite charities – Refugee Support Network, which helps unaccompanied teenagers who arrive in London seeking Asylum:
PASSION – Projects You Have To Do
The most obvious reason to do something for free is because you want to. Passion projects are vital to help keep your creativity and love for what you do alive, especially if you're cutting wedding videos or corporate snores 40 hours a week.  Ji Lee, then Creative Director at Google Labs, now Creative Director at Facebook, shared some inspiring stories of how his own hobby projects led to getting hired by the big players.
In a less grand example, my mate Jeremy made this 1 minute love letter of a film about his toaster, sent it to the manufacturer, who in response hired him to make more videos for them. One thing really does lead to another.
The one minute video:

The final commissioned project:

Progress – Projects To Get Ahead
Finally the third reason why you should work for free is simply because you're just starting out and you've got nothing else to showcase your budding talent and creativity. Doing free work at the beginning is a good way to build your reel or portfolio and sometimes you just have to take what you can get. But you should only do this for a short time and then make sure you do the real work of getting as many people as possible to see it, so that it can lead to paying gigs. Send it to people who might  want to do something similar, or who can see the potential for what they do, in what you've created.
The flip-side of this is that once you're established in your field then the only other time to invest yourself in free work is when you're trying to move into a new area and you don't get have an example of it. Characteristically directors/producers want to see a music video if you want to cut music videos, or broadcast credits, or long form work if you want to do more of the same. They say you should "Dress for the job you want." – to look as if you've already got it. In the same vein shoot and edit (for free) the projects you want to get paid for.
So those are my thoughts, what are yours? Hit the comments section below and share your experiences.