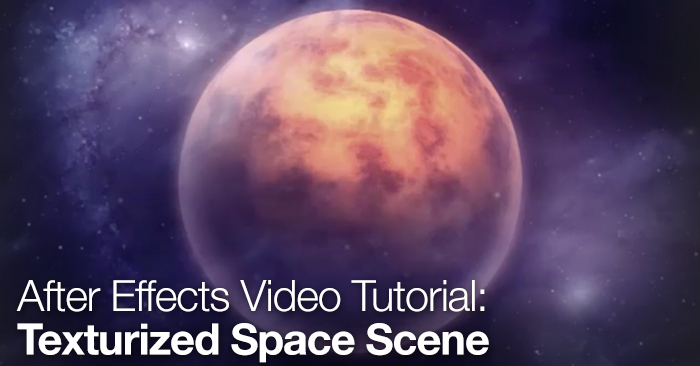 After Effects Video Tutorial: Texturized Space Scene
In this After Effects tutorial, learn to create a realistic space scene that's perfect for a sci-fi or fantasy project!
Now that you've seen a 'super moon' are you feeling inspired to create some celestial bodies in After Effects?
In the following tutorial we will learn how to create a texturized space scene in After Effects. The tutorial covers:
Blending Modes
Masks
Creating textures
Working in 3D Space
The tutorial utilizes a lot of easy-to-understand techniques. In fact, a lot of this tutorials success comes from the various textures that were used in creating it. If you are looking for a great place to find textures, take a look at CGTextures.com. They have huge variety of textures that are 100% free. Or as the tutorial states, CCSearch is another good resource.
This is just one of the many After Effects tutorials here on the PremiumBeat blog. You will find hundreds of tutorials and articles, all related to filmmaking and motion graphic design.
Have any questions? Know of any other ways to create this same effect? Share in the comments below.