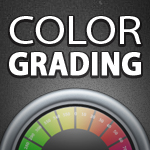 Quick Tip: Learn How a Color Grading Qualifier Works
Learn how a colorist's qualifier works and how to use the controls to fine tune a key!
Color grading applications have the ability to pull a key (similar to keying a green screen), but instead of making the keyed color transparent, the program uses the matte to affect either the selected color or every color but the one selected.
There are 3 main controls, each having a few sub-control to fine-tune. The three main controls are hue, saturation, and luminance qualifiers.
The hue qualifier limits the key based on hue. The center control shifts the selection up and down the hue spectum. The width control limits which hues are selected by narrowing the range. The soft control adjusts the tolerance (hues only partly selected are partially affected – basically treated as gray on an alpha matte). Last, the symmetry control lets you have more softness on one side or the other.
The saturation and luminance qualifiers give you upper and lower limit controls, plus individual softness controls for either side.
In color grading applications you can use any combination of these three controls, or you can just use one of them, giving you a huge amount of control in pulling secondary keys.