Posts Tagged 'film distribution'
Securing film distribution might be the most challenging part of the entire filmmaking process. Here's how the big studios go about it.
Documentary Director Scott Thurman gives us a rundown on his process of finding distribution for his film The Revisionaries.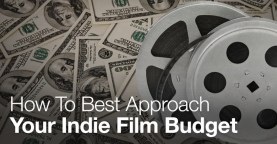 Whether you're creating a low-budget short or a multi-million dollar feature, follow these considerations for creating a comprehensive (and realistic!) film budget.