Posts Tagged 'Interpolation'
You don't have to be in After Effects to have smooth keyframes. Learn how to access the graph editor in this Premiere Pro tutorial.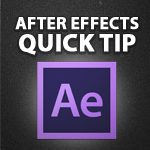 Using a simple AE expression can give your text and graphics smooth edges in After Effects. Force AE to do whole pixel interpolation for clean motion!