Posts Tagged 'Standing desks'
Tour through the building blocks of your personal studio and increase your workflow and comfort level with these furniture choices.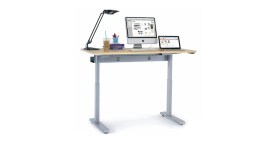 Is your creative profession encouraging a sedentary lifestyle? Check out some facts about standing desks and how this alternative may make you healthier and more productive.